ReNUWIt is committed to an inclusive environment where all individuals can thrive. We believe that it is the responsibility of every member of ReNUWIt to adopt and advance practices that promote diversity and inclusion. The diversity of people and ideas is integral to our success as we work together to re-invent urban water infrastructure.
We work to increase the diversity of students and faculty at all educational levels by encouraging and supporting active involvement of groups that have traditionally been underrepresented in engineering, including both minorities and women. ReNUWIt supports the specific diversity objectives of NSF by including all members of society regardless of race, ethnicity, or gender in ERC activities. We aim to increase access for underrepresented groups to engineering and research through outreach and education.
Diversity Advisory Board
Our Diversity Advisory Board is comprised of the Faculty/Staff Diversity Committee and the Student/Postdoc Committee for Diversity and Inclusion.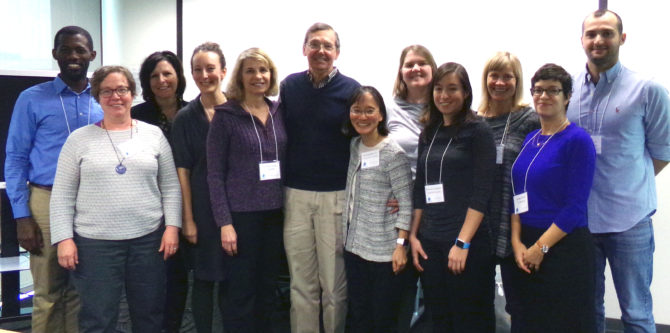 Recent Highlights
Diversity & Inclusion workshops throughout the year

Mentoring Students from Diverse Backgrounds
Unconscious Bias / Bystander Intervention
Impostor Syndrome
Annual Meeting workshops

Formation of Student/Postdoc Committee for Diversity and Inclusion

Student-led programming and diversity "office hours"
Bi-monthly newsletters
AccessERC promotes the engagement of people with disabilities in NSF-funded Engineering Research Centers (ERCs) and the development of more inclusive offerings. ReNUWIt attended the 2016 and 2017 AccessERC Capacity Building Institutes, modified our website to be more accessible, and advertises summer opportunities through Access ERC's database.
Watch this AccessERC video, including members of the ReNUWIt Diversity Team, to learn more about engaging individuals with disabilities into research programs.